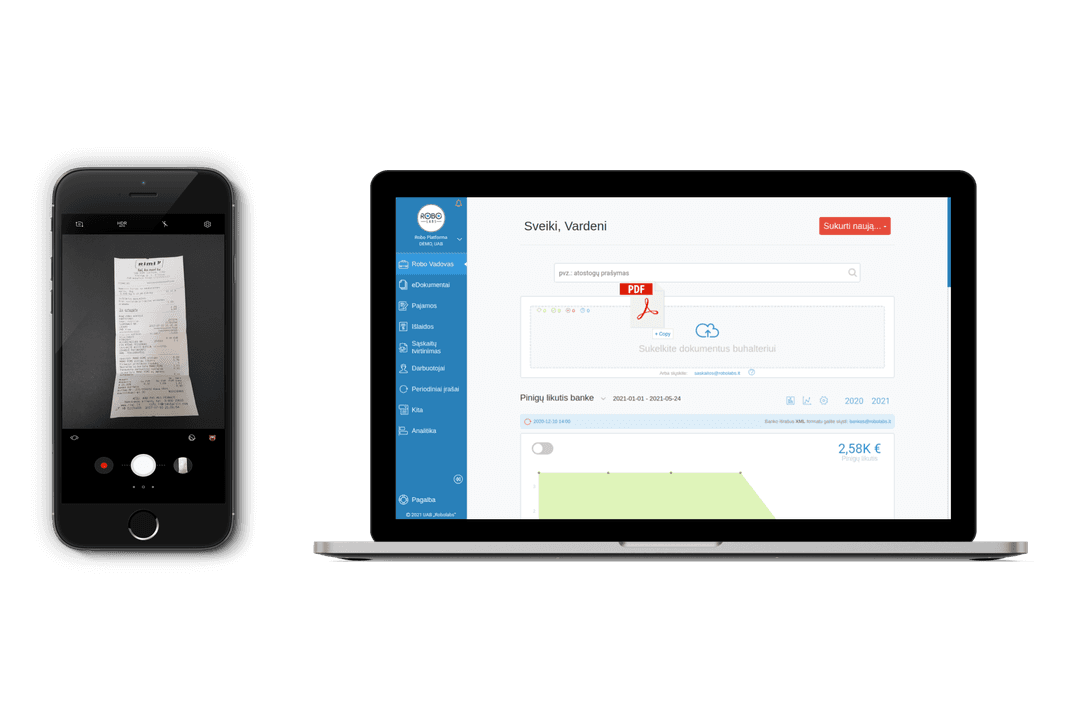 Submit all documents - paper checks, electronic invoices or scanned contracts - in a convenient way:
Upload to RoboLabs mobile app;
Take photos and send them to dedicated email address;
Upload to RoboLabs platform in web browser using any smart device.
RoboLabs artificial intelligence program processes documents with high precision, and an advanced analytics tool assigns them to the correct accounts.
Did you know that we process over 25,000 documents a month, which is over 150 documents per hour of the accountant's working day. Can your accountant do better? Moreover, this is not the limit, because RoboLabs robot is ready to process even larger number of documents not only super-fast, but also super-accurately.
On top of all that, another advantage - no more lost documents! After submitting documents, you will see them in the list of documents together with their processing status, so you will never have questions such as:
Did I submit the document?
Did the accountant receive it?
Are the documents accounted for?
Is the money returned for employee who paid personally?
You will find a copy of the original document next to each entry in the system would you have any questions or would like to check the information. If necessary - you will receive the entire document archive in electronic format! No more binders dusting on the shelves - after changes in law, paper checks and invoices no longer need to be stored. We reduce archiving costs and contribute to nature conservation.
Larger companies that effectively manage time and costs are particularly pleased with Robo document approval tool , which has flexible rules for approving documents awaiting payment.